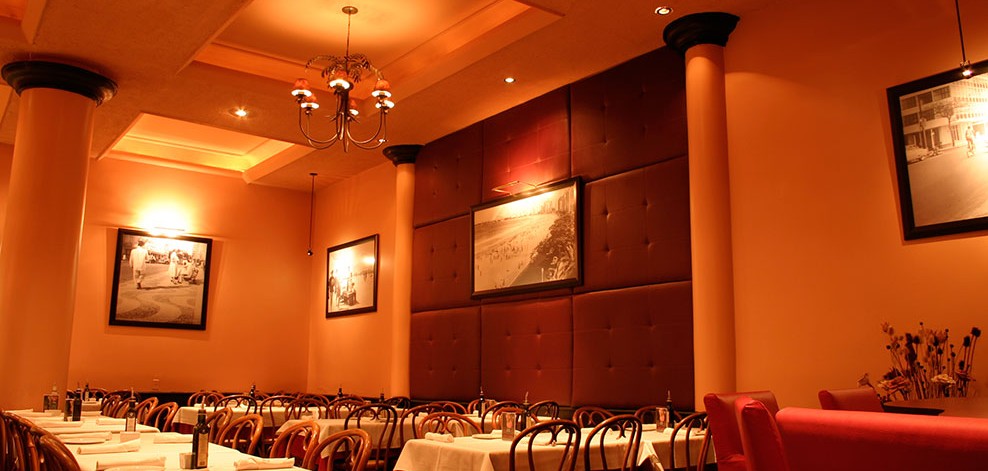 A typical 'carioca' house, the Palace is the most traditional barbecue restaurant in town, founded in 1951 in the always exciting Copacabana. It was born together with Bossa Nova and the carioca way of life.
It is internationally well-known for its 'all-you-can-eat' system that includes first-class meat, seafood and fish.
Among the meet, the highlights are the butterfly 'picanha' cut – a cut created by the Palace in the 1980´s, the Douro style lamb shoulder, and the prime rib.
Its sushi-bar, with sashimis, hot holls and temakis, is also a brand of the house, pioneer in the introduction of Japanese food in 'all-you-can-eat' barbecue restaurants. A varied salad bar complement the gastronomic trip, where you can fresh oysters, cod, Brazilian fish stew, paella, and a varied selection of cheese and cold cuts.
In the hall, pictures of the neighborhood at the time of its foundation, and on the back, the "Bossa Nova Lord´s Supper" as a tribute to the musical style that was born in there. The carioca way of life is also reflected in its cuisine and in the relaxed service provided.
We are waiting for your visit and for the opportunity to write with you another chapter in this beautiful history!